Looking for the perfect freelancing job that will offer the life-work balance you want so badly? Or you want to build a freelance career to the point where you can quit your full-time job?
Whatever your situation, we got you covered.
To help you step off your 9-5 job, we have selected a list of the best freelance websites to grow your client base, where you can meet new clients and hopefully get the dream job.
If you are not sure what industry you want to explore, don't worry, you are not the only one. If you are just starting out, you are still not sure what your biggest qualities are and that is okay.
We recommend you to take a look at these online places – they cater to a wide range of niches and industries and hopefully one may pique your interest.
Power to Fly
Created in 2014, this website aims to connect successful business companies (Fortune 500 companies) and startups with women looking for more diverse and flexible companies that support gender diversity.
If you take a closer look, you will see that their job board lists positions in product & design, engineering, sales & marketing, international jobs, and more.
Together with key companies, they also offer Events, Career Advice, Coaching Sessions, Video Chats, and more to help you secure the perfect job for you.
Pangian
Pangian is a freelance website created to help job seekers look for remote positions. The job board is updated all the time with offerings from Zapier, GitHub, and other companies and brands.
It is free to apply for jobs on Pangian. If you want to access the Pro Jobs, you will have to pay a $7.50 subscription fee per month.
Underwear Worker
This is a less conventional website with the aim of helping those who are looking to work from home (in pajamas or underwear). Designers, Engineers, Analysts, and Support Gurus can find interesting job opportunities.
CloudPeeps
This is a more exclusive website for connecting with clients. It can be a bit complicated to join, but if you do the caliber of work is higher.
Clients post job offers and freelancers can send their proposals and compete for the job.
The number of proposals you send is limited. You can increase it by buying one of the subscription options that range from $9 to $29 per month.
College Recruiter
If you are a student or you've just graduated, this website is a great place for you. Searching through this website will help you find job opportunities including freelance jobs, part-time jobs, and other projects related to your field.
Although these are entry-level positions, they are perfect for getting a foot in the door towards meeting new clients and gaining experience.
Freelancer
If you are looking for freelance websites for writers, this is one of the best ones to consider. Freelancer allows you to submit proposals for contests or early projects. To start, you are allocated 8 applications. If you want more, you will have to pay.
The website also charges a project fee. The cheaper rates of commission are between 3-5%.
Guru
Guru is similar to Freelancer and is a great place to create a profile and show off your working experience. It makes it easier for employers and businesses to find you while you search through the number of job listings.
Working Nomads
If you are a digital nomad who enjoys working from sunny destinations, this is the perfect website for you.
Working Nomads curate some of the best online jobs around, organizing them by category. The categories range from marketing to Development, Legal, Healthcare, and more.
Authentic Jobs
Authentic Jobs is another freelance website for developers, designers, and creative artists. Some of the companies who post on this website are the New York Times, Apple, Tesla, and many more.
Job listings can be categorized by location, type, and more.
Jobspresso
One of the best freelance websites for developers and designers. Freelancers from all over the world can post their resume and go through a wide range of job opportunities. You can find marketing job listings, customer support, and much more.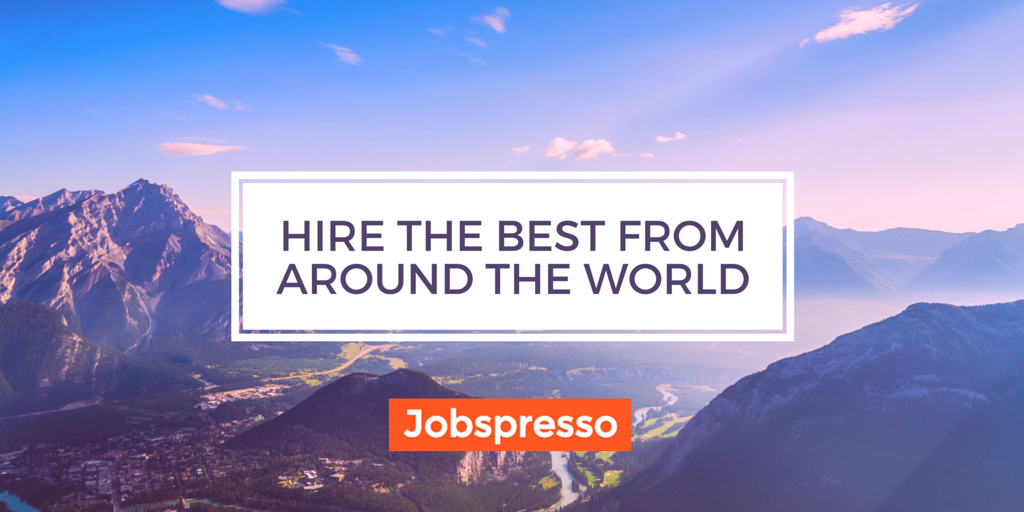 Contena
Contena is a great website for writing jobs due to the amount of quality work on the platform. It is a membership website and only allows a few members to sign up throughout the year.
Blogging Pro
Blogging Pro is a website that is updated daily with writing, blogging, and editing jobs. All positions are aggregated from more websites in an attempt to make it simpler for online workers to find a  job that suits them the most.
Freelance Writing
If you want to go straight to the source of writing jobs, head to this website. On FreelanceWriting.com, you can go through all current and previous listings of blog writing, project management, and editing jobs.
Due
Due is the perfect website for more technical writers. The site accepts guest post contributions on the topics of invoicing, blockchain, banking, payments, and more. The guidelines are strict so new writers may find it a bit difficult to be accepted.
Contently
Contently is not a typical website for freelance writers. It is more like an online agency. You can sign up, create your portfolio for free, and search for new clients.
Photography Jobs Online
Although this isn't a job listing website, it is a great place to find clients and earn money. The website offers a step-by-step guide on how to sell your photos online.
Remotive
This is a simple online job board with new listings posted daily. You will find popular brands and businesses posting on here like Automattic, InVision, Toggl, and more.
Only Marketing Jobs
Only Marketing Jobs is designed to meet the needs of the UK and the EU job market. There are plenty of jobs available, including many in the charity sector.
Belay
Belay is a great website for virtual assistants to find new jobs. After clicking "Apply" you will go through an assessment process, an interview, and a skill assessment.
Once you are approved, you will be matched with suitable clients.
ClickWorker
Getting into the freelance market is not easy, however, ClickWorker is an excellent entry point to gain experience and meet new clients.
After an assessment, you will be able to apply for data entry, writing, researching, app testing jobs, and more.
Mandy
Mandy us one of the best online places for freelancers in the field of video editing and motion graphics to find new jobs.
It is easy to browse by category or country.
Choose a website, find a freelance job, and apply!